PRIVATE DRIVER TOURS IN SRI LANKA
Explore Sri Lanka with your own private driver
Sri Lankan Safest Driver is a private, family-run travel agency adhering to the highest standards of service, reliability and trustworthiness. Our company is a small, dedicated team of native Sri Lankan drivers with over 10 years of combined experience, founded in Colombo in 2014. Most of our drivers are family members.
We offer professional, tailor-made tours and transfers, customised to meet your needs and interests. We are always happy to look over your itineraries and give suggestions, completely free of charge, to develop the tour you want or to suggest tour itineraries within your travel time frame. Our prices are very competitive and in most cases surprisingly inexpensive. We can also book local excursions, accommodations, and restaurants for you. Our professionals have the knowledge and experience to make sure you have your dream vacation and you experience the real Sri Lanka.
We specialise in private, safe driving tours for solo travelers, couples, and families. Travel with Sri Lankan Safest Driver and you will experience Sri Lankan culture, nature, and history! Our drivers are government certified so you can feel safe and secure with each personable, professional driver and private car. Our driver will share his experience and knowledge of life in Sri Lanka as you discover the wonders of our beautiful country.
Your private driver keeps the car ​fully fueled.
Fuel for registered tourist drivers in Sri Lanka continues to be readily available. You may be aware that there is a fuel shortage in Sri Lanka, but the good news for tourists is that the Ministry of Tourism with support of the Ministry of Transportation and the military have made special provisions for officially registered tourist operators to receive the fuel they need to continue full operations. Tourism is a leading industry in our nation and has special priority. So let us assure you that as an officially registered tourist operator, Sri Lankan Safest Driver continue to bring visitors around Sri Lanka, including airport transfers, safely, securely and with our petrol tanks filled!
We are certified safe and secure, Sri Lanka government-approved, fully vaccinated drivers, guides, and chauffeurs. We have obtained the covid-19 tourism operational guidelines awareness and knowledge under the supervision of Sri Lanka Tourism Development Authority.
Why are 99.9% of travelers happy with us?
OUR SUGGESTED SRI LANKA ITINERARIES
We offer you a totally flexible, private car and driver service to see Sri Lanka your own way. Here are a few suggested itineraries – just for some inspiration! All of our suggested itineraries can be modified to suit your personal preferences or you can create your own independent personal tour of Sri Lanka.
03 Days / 02 Nights
Colombo | Kandy | Nuwara eliya
05 Days / 04 Nights
Colombo | Kandy | Adam's peak | Ella | Udawalawa
08 Days / 07 Nights
Colombo | Sigiriya | Polonnaruwa| Kandy | Ella | Yala
10 Days / 09 Nights
Colombo | Habarana | Polonnaruwa | Kandy | Adam's peak | Ella | Udawalawa
14 Days / 13 Nights
Colombo | Habarana | Anuradhapura | Polonnaruwa | Kandy | Nuwara eliya | Ella | Yala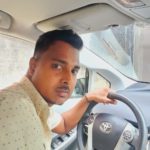 Hi I'm Pradeep, I represent Sri Lankan Safest Driver as a Travel Consultant for Sri Lanka. We are online 24/7 365 days. You can contact me by using WhatsApp, Viber number or by email given below.
Best 5hrs layover in Colombo Pradeep was very professional, friendly and offered great suggestions during my short layover in Colombo. He took me to see several temples, landmarks, and we even got local food! He was attentive to my strict time limit and accommodated all my requests in 5 short hours. HIGHLY would recommend Sri Lankan Safest Drivers.
Better than amazing I only had a short amount of time in Sri Lanka for a one day transit. When I came across their website, I sent a message, I had a reply within minutes and he was ready to pick me up from the airport the next day. His english was great and he went out of his way to ensure I had a wonderful time. He knew all the places to go and took me to what I wanted to see and eat. Great short trip and cultural fix. Thank you!
Great ! We spend 9 days in Sri Lanka beginning of September. Despite the hard situation that the country has been going through, we had an amazing time. Previous to our trip the "safest driver" we're communicating through email and keep is us updated about the situation in the country. They arranged everything for us to have our perfect holidays and always adapting to our wishes or last minute changes.I recommend going to Sri Lanka and hiring their services! You won't regret We will come back soon!
Viaja con Sri Lankan Safest Driver Hola! Somos una pareja de Valencia que decidió no cancelar el viaje a Sri Lanka. Afortunadamente decidimos viajar, ya que, estábamos en contacto con Sri Lankan Safest Driver, que nos informó en todo momento de la situación en el País. Una vez allí, efectivamente, hay mucha seguridad y la situación para el turista es de total naturalidad. Pradeep, nuestro conductor y ahora amigo, demostró ser un gran profesional, pudimos disfrutar del País y su riqueza cultural, su naturaleza y la comida. Sin duda recomendamos no cancelar y por supuesto contratar los servicios de Sri Lankan Safest Driver.
Increíble viaje a Sri Lanka con un conductor de 10! Hemos pasado dos semanas increíbles en Sri Lanka, y esto ha sido posible gracias a la mejor decisión que tomamos durante el viaje, que fue elegir a Sri Lankan Safest Driver. Pradeep no es solo un magnífico conductor con el que siempre te sientes seguro, nos ha ayudado también durante el viaje con todas sus ideas y recomendaciones sobre sitios que visitar y dónde comer. Es amable, atento, buscando lo mejor para nosotros y siempre con una sonrisa. Sin duda, lo recomiendo y lo recomendaré siempre a quien viaje a Sri Lanka. Aunque el país esté atravesando un momento complicado, es totalmente seguro, no hemos tenido ningún problema, a los turistas nos tratan genial y es necesario para su situación que sigamos viajando. Viaje y conductor de 10! Muchas gracias Pradeep por todo!!
Super 5 days with friendly, experienced driver Sri Lankan Safest Driver doet zijn naam alle eer aan. Deze chauffeur loodst u veilig en wel door het drukke verkeer. Ruim op voorhand worden de te bezoeken plaatsen met elkaar besproken. Wanneer je iets wilt annuleren worden de beste alternatieven aangeboden. Pradeep was een heel vriendelijke jonge man waar je niets kon aan misvragen. We werden telkens op het uur van afspraak afgehaald. We zijn in Negombo gestart en na 5 dagen in Ahungalla geïndigd. Onderweg hebben we de mooiste plaatsen bezocht. We kunnen Pradeep zeker en vast aanbevelen om uw reis tot een goed einde te brengen.
Luna de miel de ensueño 🍯🌙 Hemos pasado unos días de ensueño en Sri Lanka. A pesar de la difícil situación que atraviesa ahora mismo el país, sobretodo con la dificultad para conseguir petróleo, no tuvimos ningún problema y fue gracias sobretodo a la gente local, que en todo momento estaba dispuesta a ayudar. Hemos hecho el tour de 9 días y nos vamos con la sensación de haber visto muy bien todo el país y su cultura. Si no hubiéramos elegido Sri Lankan safest driver, sin duda habría sido imposible verlo todo. El coche estaba impecable, con aire acondicionado y Pradeep no solo hizo de chofer sino que también nos recomendó buenos sitios para comer y visitar. Si dudas en ir ahora a Sri Lanka, os aseguramos que a pesar de todo, es un buen momento para venir, ya que a los turistas nos tratan suuuuuper bien, hemos visto todo mucho menos masificado y además el turismo es muy muy necesario para su economía. En todo momento nos hemos sentido seguros y la gente no paraba de agradecernos que visitáramos su país. Sin duda ha sido la mejor opción para nuestra luna de miel venir a este increíble país y hacerlo con Pradeep!
Súper recomendable. De 10! Ha sido una experiencia genial. Gracias a nuestro conductor hemos podido ver muchísimos rincones espectaculares del país... Sri Lanka es impresionante. Su gente, la multiculturalidad y su historia, sus playas, su fauna, su montaña... Definitivamente, volvería una y 1000 veces. A pesar de que atraviesen un momento más delicado con la gasolina, para las turistas no hay ningún problema. Te cuidan al detalle, y con esta empresa te asegurase que vas a tener un viaje de 10. Nos llevamos un amigo de Sri Lanka. Buenísimo profesional. Gracias de corazón.
Única e inolvidable Debido a la crisis que sufre Sri Lanka actualmente, decidimos contratar los servicios de un conductor en la isla para así poder visitar cada uno de sus rincones.Hemos estado con Pradeep durante 14 días y ha sido una experiencia única. Su trabajo ha sido profesional en todo momento, mostrando preocupación porque estuviéramos cómodas, limpiando el coche cada día, aconsejandonos de una manera u otra lo que era mejor visitar en cada momento pero siempre sin imponer, dejando que fuéramos nosotras las que decidiéramos sobre lo que nos apetecía más. Además, conduce muy bien y eso para nosotras ha sido muy importante. (Teniendo en cuenta que los tuc tuc lo hacen bastante regular)😅Considero a Pradeep muy bueno en su trabajo, muy profesional y con mucha paciencia, ya que a veces éramos bastante indecisas🤭Mencionar también que Sri Lanka es un lugar precioso y seguro.🐢💞🐘Agradecer a Pradeep haber sido tan detallista y haber estado tan pendiente de todo, sobre todo por habernos llevado a los mejores restaurantes, playas vistas y escondites de Sri Lanka. PD: además de ser buen conductor, es buen fotógrafo 📸Thankssssss, see u son. ✨🌍
Safest and Best Driver of Sri Lanka Über das Internet habe ich einen Fahrer für unsere Hochzeitsreise gesucht und den perfekten Fahrer Pradeep gefunden .Die Route haben wir selber vorgegeben und waren 12 Tage mit Ihm unterwegs..,auch in Ecken die er selber noch nicht kannte.Unsere Reise bereicherte er aber auch mit seinen Ideen und Fachkenntnissen .Dabei hat er uns immer toll betreut und gefahren. Die Kommunikation klappte bestens auf Englisch.Pradeep war zu jederzeit pünktlich.Neben seiner Tätigkeit als Fahrer haben wir mit ihm auch viel über private Dinge gesprochen.Wir können Pradeep nur bestens empfehlen.